What is application software?
We explain what is the application software, its uses and characteristics. In addition, system and programming software.
What is the application software?
In computer science, it is meant by application software application programs ones or in some cases applications to the set of the computer programs generally installed in the system by the user, and designed to carry out a specific and concrete objective, of a playful, instrumental, communicative, informative type, etc.
In other words: all those programs that do not have to do with the operation of the computer, but installed in it to give certain functions as a work tool (spreadsheet, word processor, graphic design programs, etc.) .), leisure (video games, audio or video players, etc.) or information (digital encyclopedias, Internet browser, etc.), among others.
The application software is usually designed and marketed apart from the system software that is built-in from the factory to the computer, and its selection and installation in the system is entirely free of the user. It is not, however, impossible that many programs of this type come pre-installed – due to business agreements and specific promotions – on the hard drive of a newly purchased computer.
Examples of application software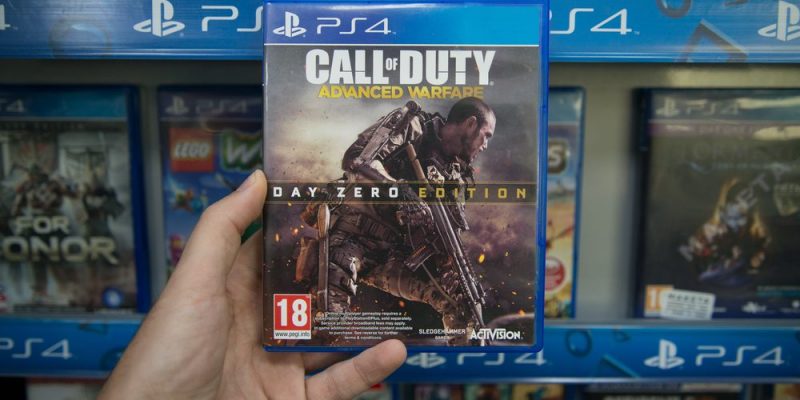 Some popular examples of Application Software are:
Google Chrome . This Internet browser is designed and published by Google Inc., and distributed completely free of charge through the network. He revolutionized the field by being one of the lightest and fastest explorers of the moment.
Open Office . An office software package, freely distributed through the Internet, to compete with popular paid versions, such as Microsoft Office. OpenOffice operates with open source and has both a word processor (Writer), a spreadsheet (Calc), a presentation software and slides (Impress), a database (Base) and a mathematical formula editor (Math) , as a graphics and visual effects editor (Draw).
Call Of Duty . Title of a range of warlike videogames, characterized by their narrative in first person and programmed by the company Infinity Ward (although distributed by Activision). It was one of the most popular video games in its branch and its charge of violence and political content has often been criticized.
Skype . A software designed to establish telephone communications or videoconferences using the transmission of Internet data. It allows the user to establish their contact list, manage various accounts and issue and receive both audio and video signals in real time. It is currently owned by Microsoft.
MediaMonkey . It is a multimedia player program: for audio and video files, developed by Ventis Media Inc. It allows organizing, labeling and reproducing files, and operates in various operating systems.
Adobe Illustrator . Designed for the edition of graphics and virtual representation of an art workshop, this program operates based on a drawing board called "work table", in which the work of artistic and creative design is carried out, helped by various digital tools. It is owned by Adobe Systems and can be found in the Adobe Creative Cloud package.
System software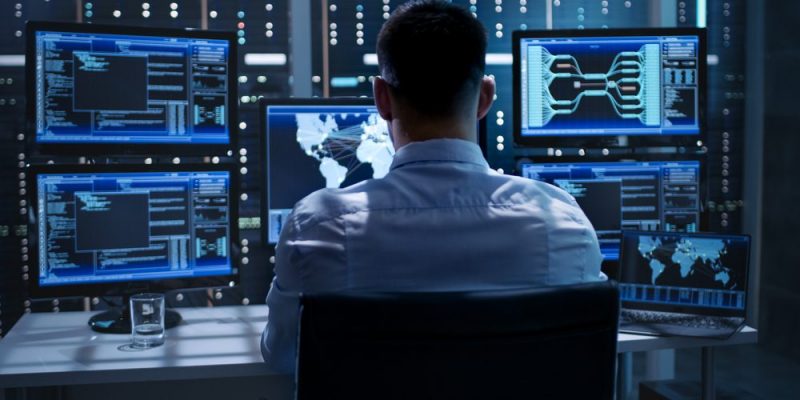 The system software is distinguished from the application software in that it does not offer the user the possibility of fulfilling its tasks, but rather it deals with to keep the computer system running. In other words, it is an operating system: a program designed to operate the machine and keep it turned on and ready, ready for the execution of application programs.
This type of software usually comes preinstalled in computers, although it can be replaced by others at the user's will. In that case the new system software must be purchased and installed as with any application software.
Some examples of this type of programs are: Windows, Unix, Linux, iOs, etc.
Programming software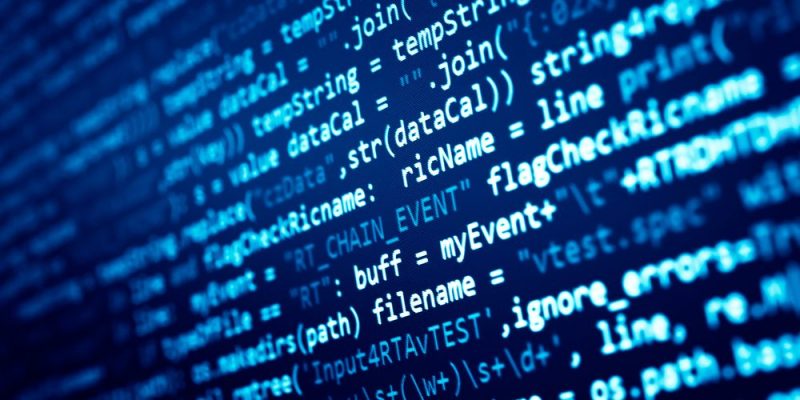 This is the programming language, that is, the programs used to design other programs. For this purpose, the user or programmer has various assistance tools in writing the code of the new piece of software, such as test functions or friendly interfaces.
All the existing programs come from a software of programming, and each software of this type allows "to write" a different language or protocol, although many, of course, are the equivalent to polyglots.
Some examples of this type of software are: QBasic, Visual Pro, C ++, Java script, etc.